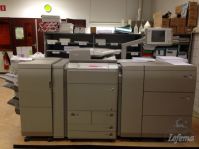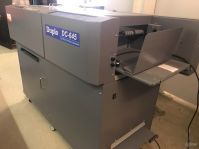 Hopper feeder, slit/cut/crease/fold/perfor with business card module 55 mm + computer with Duplo DC-645 job creator.
Year: 2007
Impressions: approx. 1.000.000
Ref. no.: 2955
More info Duplo DC-645
Lefema Graphic Machinery
Krommewetering 111
3543 AN Utrecht The Netherlands
T +31 30 -28 96 755
info@lefema.nl
Parts
Revision
Maintenance
Buying & selling of machines
and lots more!
News
Samenwerking in kleurcontrole voor verpakkingsdruk - 19 apr
X-Rite en de Flint Group gaan samenwerken aan eenduidige en consistente kleuren in de hele verpakkingsketen. Dat doen zij door middel van de VIVO ColourCloud. Merken worden steeds strikter wat betreft de consistente weergave van hun...