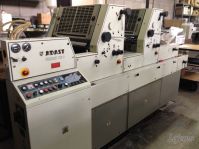 Standard dampening, perfecting machine. Incl. numbering + perforating.
Year: 1995
Impressions: approx. 28.000.000
Ref. no.: 2678
More info Adast Dominant 526 P
Lefema Graphic Machinery BV
Krommewetering 111
3543 AN Utrecht The Netherlands
T +3130 -28 96 755
info@lefema.nl
Parts
Revision
Maintenance
Buying & selling of machines
and lots more!
News
Hoe ga je om met tegenslagen? - 19 jan
Graficus is trots dat een heuse kampioen spreekt op de Vakdag Print & Sign. Olympisch kampioen open water zwemmen Maarten van der Weijden vertelt een inspirerend verhaal over zijn weg naar Olympisch...